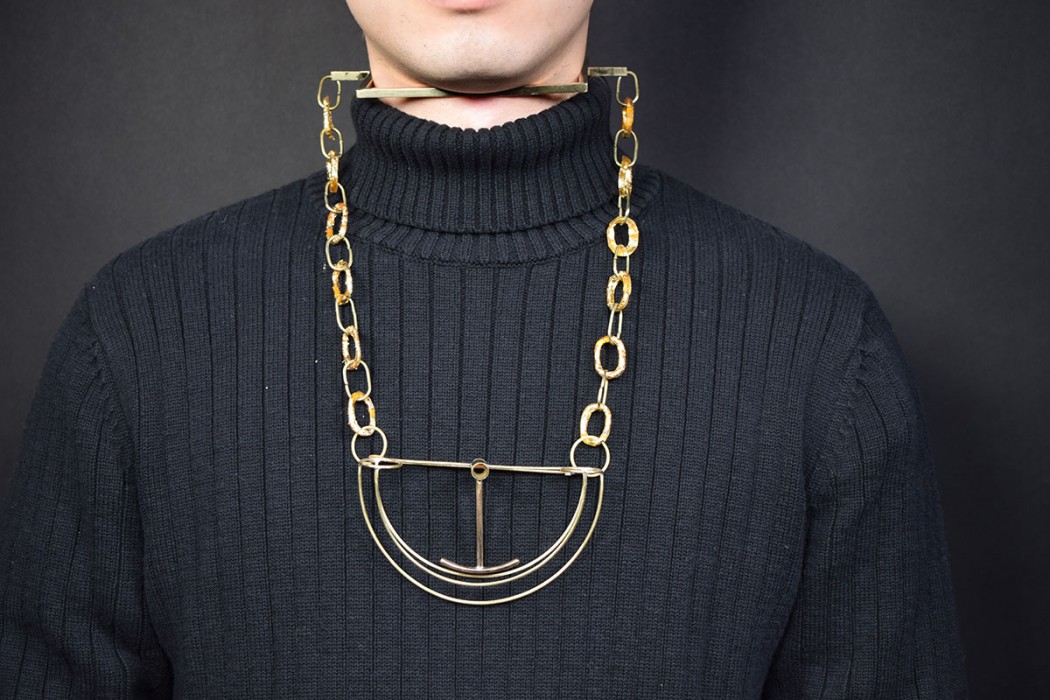 Yozo Meng has tasted all kinds of sweets from many countries, which is undoubtedly a treasure of the world. Sugar is an important source of energy in people's daily life. However, a large number of sweets are addictive because of this sugar and often leads to many health problems such as obesity, accelerated ageing, and heart disease.
Sugar is indispensable in Meng's life. With his growing demand for sugar, he realised the seriousness of the problem. His project shows what the healthy intake standard of sugar is, the pulling relationship between candy and swallowing, and emphasises the importance of balance.
The whole work focuses on balance and restriction. The 'Sugar hand' and human hand pull each other with the neck to maintain balance. The shape of the chain gives a sense of captivity and its location, being stuck on the throat, inhibits swallowing. The brooch on the chest can swing and visually emphasises the importance of balance again.