How can design and adaptive reuse benefit animal welfare?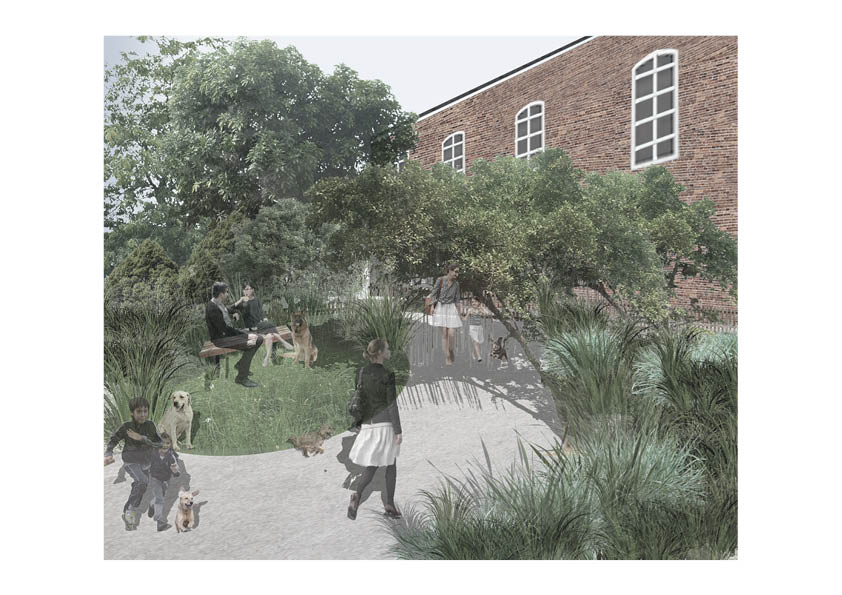 How can design and adaptive reuse benefit animal welfare?
Harriet Bradbury's brief incorporates animal welfare and interior architecture and design using the latter to promote the welfare of animals through the re-purposing of an old building into an innovative space for the RSPCA.  The building was adapted into a rehoming and adoption centre and a destination space in its own right by having a cafe and bar to raise essential funds for the RSPCA.  The project evaluates how best to adapt the building to the client's specific needs by looking at case studies and evaluating a sample group of people's knowledge and perception of the RSPCA.   The brief draws in an educational dimension to help promote knowledge and understanding of how the RSPCA is structured to raise awareness, improve revenue, and promote its mission and aims.
Bradbury designed café and bar spaces, evaluating disabled access and building regulations but incorporating the requirements into an attractive, practical space that is good for animal and human interaction. Within the building, she has given each floor a different theme and aesthetic to broaden the end-user appeal.  There are private and public spaces because her research highlighted that people like to be sociable but also have the option of a more private space. With the end client in mind, the advertising for the RSPCA has been considered with a proposed rebrand of the charity logo.  There would be educational books and leaflets as well as TV monitors promoting the animals and the works of the charity.