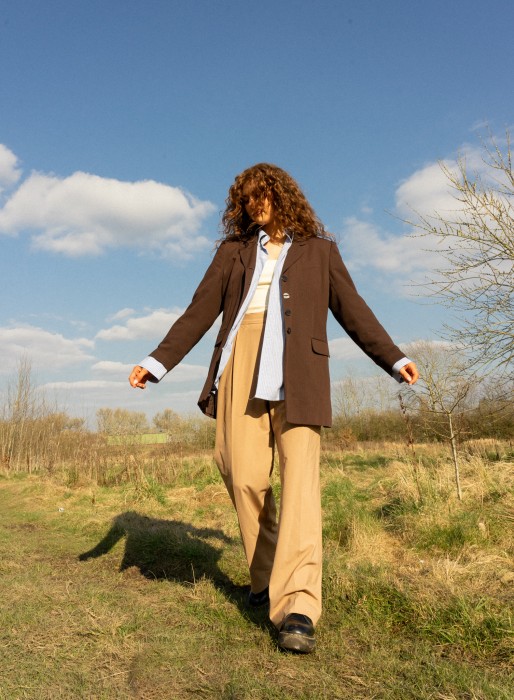 Olivia Murphy's 'More Life' project is the exploration of how the manipulation of social media affects our behaviours. From buying habits, time management, and social skills; it represents the journey of discovery we all take.
The overall message is about realising how our own habits can be adapted to accomplish a more beneficial lifestyle, more fulfilled human connections, successful priorities, and freedom from manipulation engines.
The aesthetic for the project was to create a symbolic, message through abstract means, moving away from more literal pieces. Murphy wanted to provide an opportunity for people to interpret its message freely, sparking conversation.
The two photoshoots symbolise consumerism and the exploration of freedom, which allows us to connect to ourselves, each other, and nature. Her concept film embodies both elements, as well as exemplifying digital overload and the chaotic aspect of social media and the internet. It is structured chronologically, offering a visualisation of the realisation that humanity needs time away from social media to celebrate the simple pleasures of life.