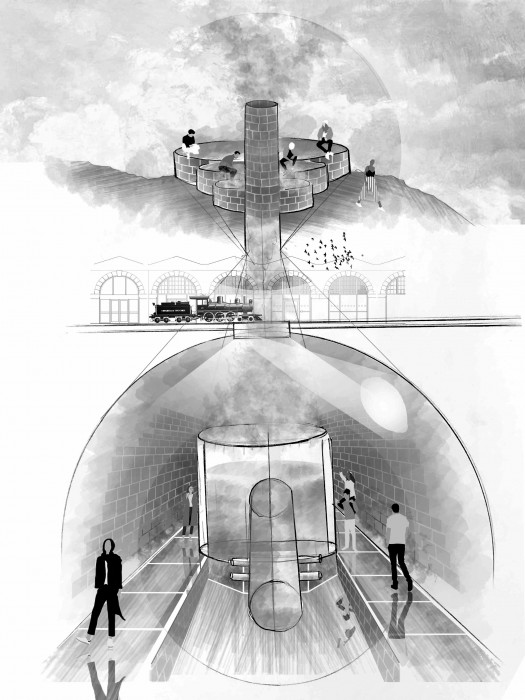 Olivia Cartwright's proposed project brief involves creating an environment that provides a calming space for individuals who have been self-isolated (or been socially reclusive) within a stressful location – Sheffield Train Station. For these users, approaching a space like this is very intimidating, therefore a design method was required to help change the pace of the environment.
Water has a great influence on the human psyche and body, shown by the Blue Mind Theory. The science behind this theory shows that when individuals are in or around water, they fall into a mildly 'meditative' state. This positively combats stress and evokes the atmosphere of the environment into some form of 'sanctuary' – thus water is a key feature of the design.
As well as having the surrounding context to include water, it would be further beneficial for people to interact with water physically. However, as the location of the project is the train station, it carries out its main purpose of enabling people to travel. Thus, Cartwright created a space that serves as both a destination for individuals, but also works in junction with experiencing this space (and its functions) and continue on the train journey. Because of this, it was imperative that the interaction people had with water wasn't too invasive.
This led to Japanese Water Therapy becoming the main feature. It consists of drinking warm water (around 54˚C to 65˚C), in the earlier (commuting) hours of the day. It is a cathartic process and acts as a form of 'treatment' that decreases stress and prepares individuals for the morning commute.