Lecture
Curated By… Mike Cathro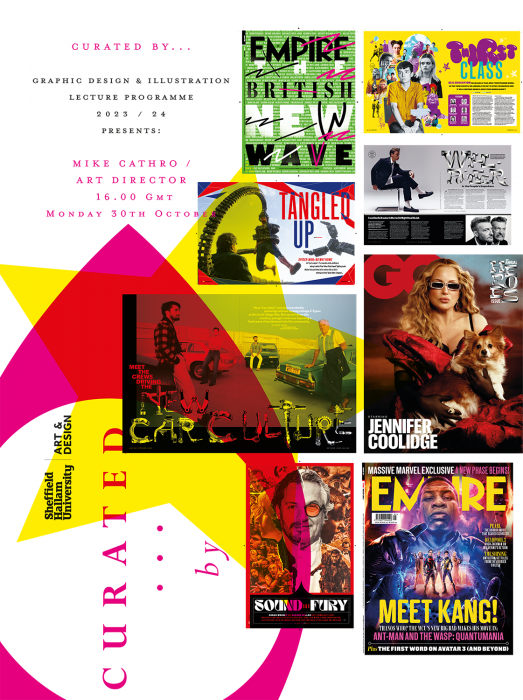 Curated By… Mike Cathro
Monday, 30 October 2023
Online
Mike Cathro is a London-based graphic designer, art director and creative. Currently the Art Director at GQ Magazine and previously Deputy Art Director for EMPIRE, the world's biggest movie magazine.
Experienced in editorial design and art direction with seven years of print and digital design for The Sunday Times Culture and projects for award-winning brands Sony Music, Goodwood and WIRED magazine.
Cathro will talk about his experiencesworking with designers, artists, photographers and illustrators as an Art Director.
Online – join via Zoom:
Meeting ID: 913 3191 6301
Hover on an image to show project