Exhibition
Helen Blejerman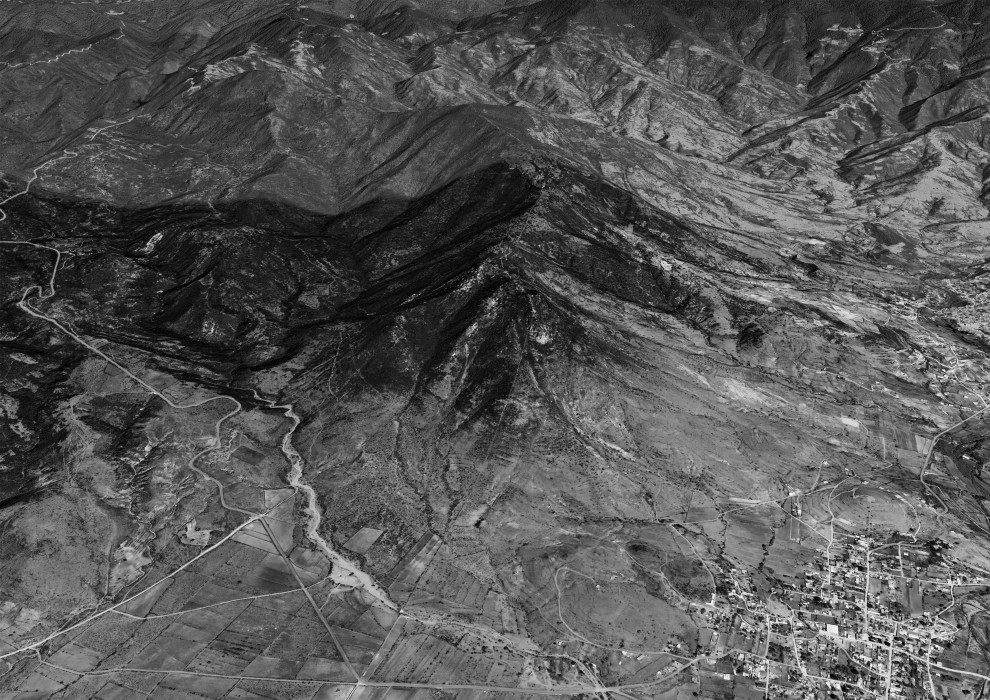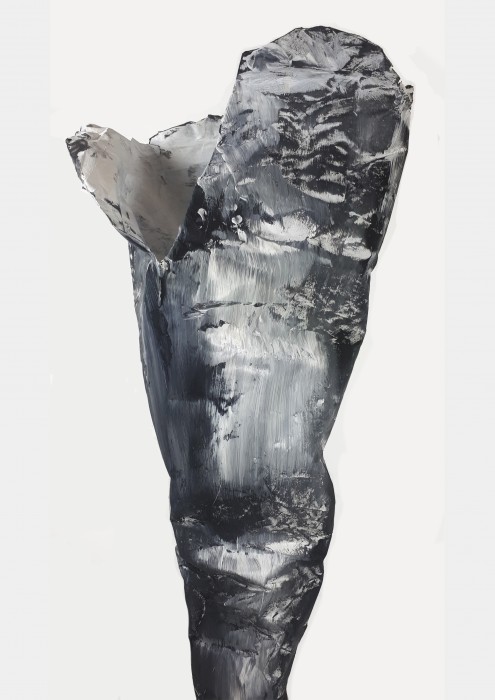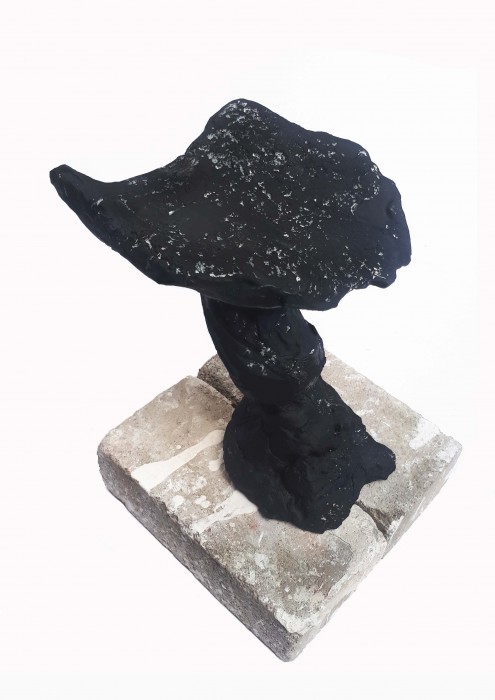 Helen Blejerman
For Whom the Mountains Pray
Monday, 14 - Saturday, 26 August 2023
Post Hall - open until 6pm on Saturdays
For Whom the Mountains Pray proposes the simulation of a mythological future. A world where the bodies of murdered women buried under the mountains' soil release nutrients feeding what grows in the land. We see two groups of totemic ancestral fungi. One prays in a choral muted language, as the second experiences a reversed mutation from decay to life.
In Mexico, mushrooms have been understood for centuries as a sacred bridge between the individual and the Divine. Neither a plant nor an animal, fungi have been considered an organism of immortality. Research suggests that mushrooms in fields may seem silent, but analysis shows that they send electrical signals to each other, forming patterns with surprising structural similarities to human language. There is a simile with femicide victims' families who construct solidarity networks in a constant search for a body, truth, and justice.
Contemporary forensic violence is confronted as the exhibition proposes questions of loss in conflict connected to the landscape through ancient Mexican burial rituals. The objects in the exhibition are made with traditional regional methods people use to connect with the community and the Divine. They seem to remind the viewer that in femicide, women are killed, yet the vital force of their presence comes back through life, solidarity and power.
Helen Blejerman is a Mexican artist based in the UK. She works as an associate lecturer in the Department of Fine Art at Sheffield Hallam University. Over a decade, she has investigated notions of loss, burial traditions and the sacred and divine connected to the soil and landscape. She works with film, drawing, objects, and performative work. In her Fine Art practice-based PhD, she explores the spiritual aspect of femicide survivors and the soil and nature growing in Mexican clandestine burial sites. Her work has been published and awarded in Europe and The United States and exhibited in the UK.