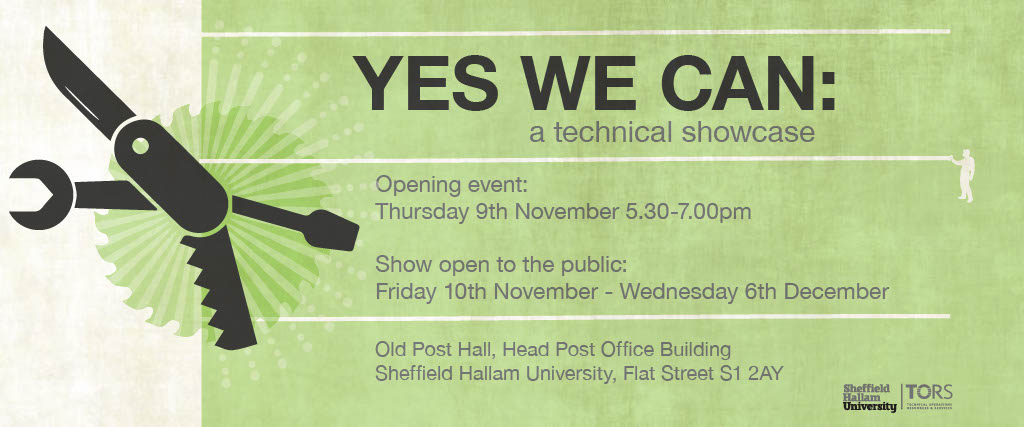 Yes We Can
A Technical Showcase
Friday, 10 November 2023 - Wednesday, 6 December 2023
Post Hall
Technicians form an essential part of art and design education at Sheffield Hallam University. The team – who are artists, designers, engineers, makers and craftspeople in their own right – are experts in a range of making practices and they contribute their sustained experience of varied professional contexts. Course Leader for BA Fine Art, Joanne Lee says:
"I see just how diverse the learning opportunities they make possible for students across a host of different media, as well as the considerable support they offer to academic staff for teaching and research. I love to hear about the work technicians do in the university context, but it is a real joy to find out more about the particular forms taken by their own practice."
This exhibition makes visible in one place the breadth of work going on amongst a talented group and signals just how important they are as members of our city's creative community.