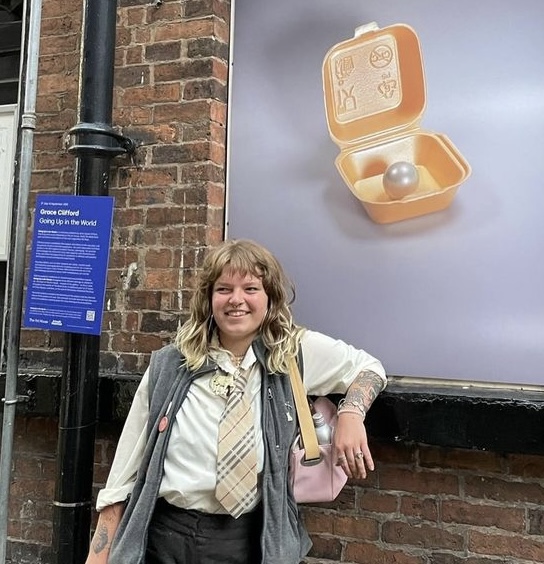 Grace Clifford is an artist from Birmingham and the Black Country, now living in Sheffield. Her work derives from everyday intuition and lived experience.
She often uses ready-made and easily recognisable objects as a starting point whilst also working with metal. Grace has found this to be an important process, particularly concerning value and identity to explore ideas, but also finding comfort and connection within the physical act and learning of laborious techniques.
After university Grace would like to continue working within the arts in some capacity, whilst also maintaining connection with her community and its heritage. She hopes to continue to build and develop the physical skills and rituals that run through its identity.