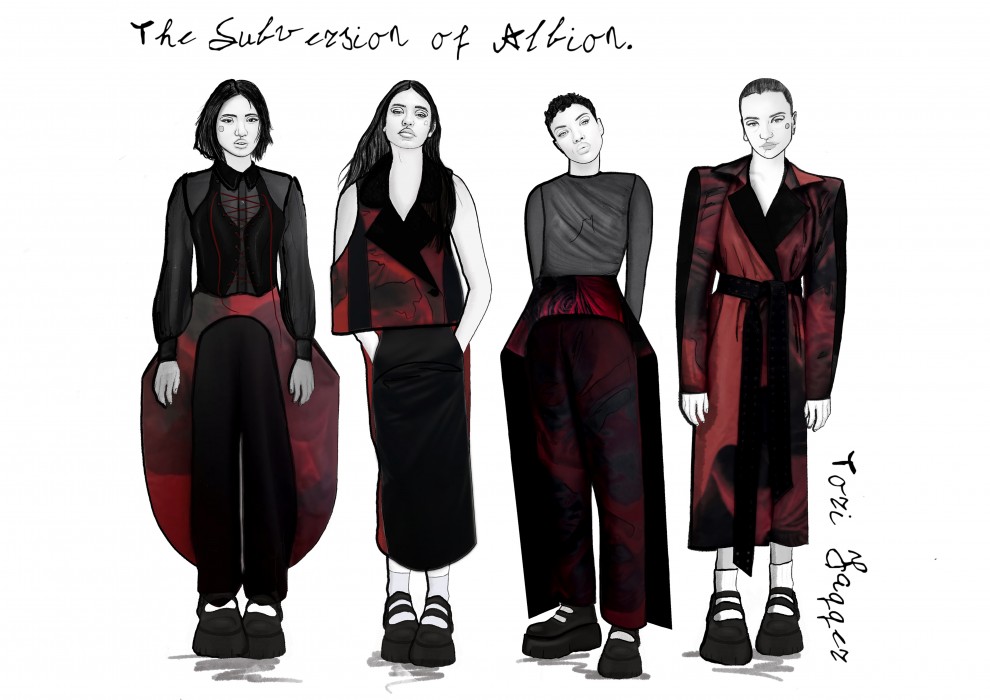 As a fashion design graduate specialising in womenswear, Tori Jagger's creations frequently highlight society's conflicts and the notion of being displaced. She draws immense inspiration from the working class and its customs, particularly around Kingston upon Hull where she was born.

Jagger's work often explores contrasts, such as conflicting opinions, beliefs or materials, as seen with the contrasting silhouettes and fabrics in her graduate collection. As a designer, Jagger takes a concept-driven approach, drawing inspiration from different art, music, literature and cinema to create a dynamic, coherent storyline.

Jagger gained valuable experience working for a year at a high-end lingerie brand. She was able to work with new materials, develop her understanding of pattern cutting and new processes, and hone her technical skills including garment construction.

Jagger's effective design communication skills are clear in her extensive research, mood boards, detailed technical drawings, well-defined specification sheets and skilled illustrations.