Project
Nicola Boys
Sensoria
Undergraduate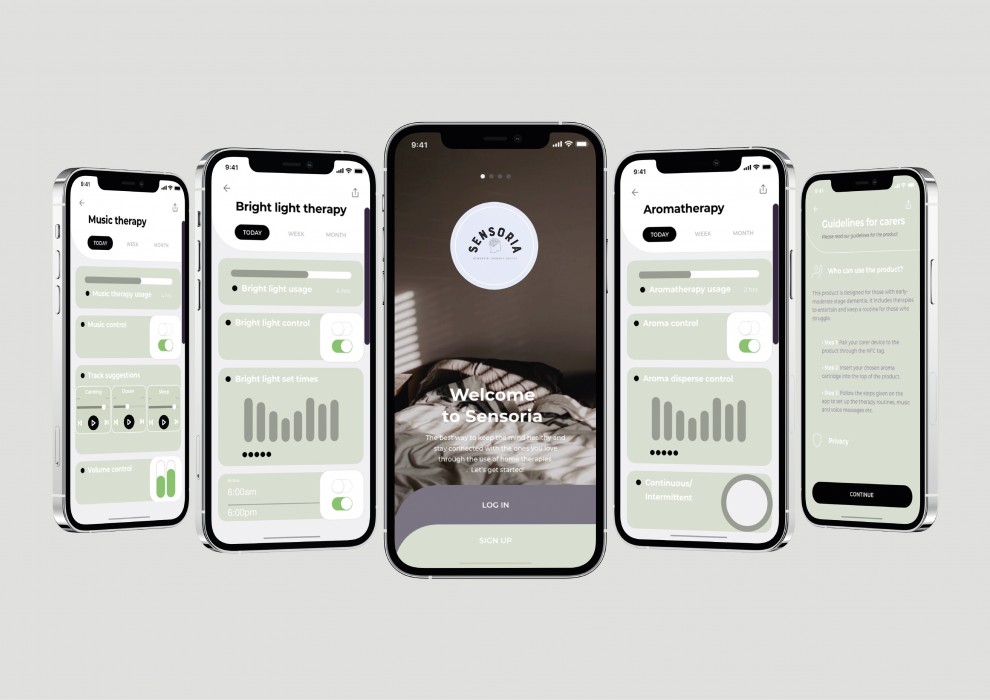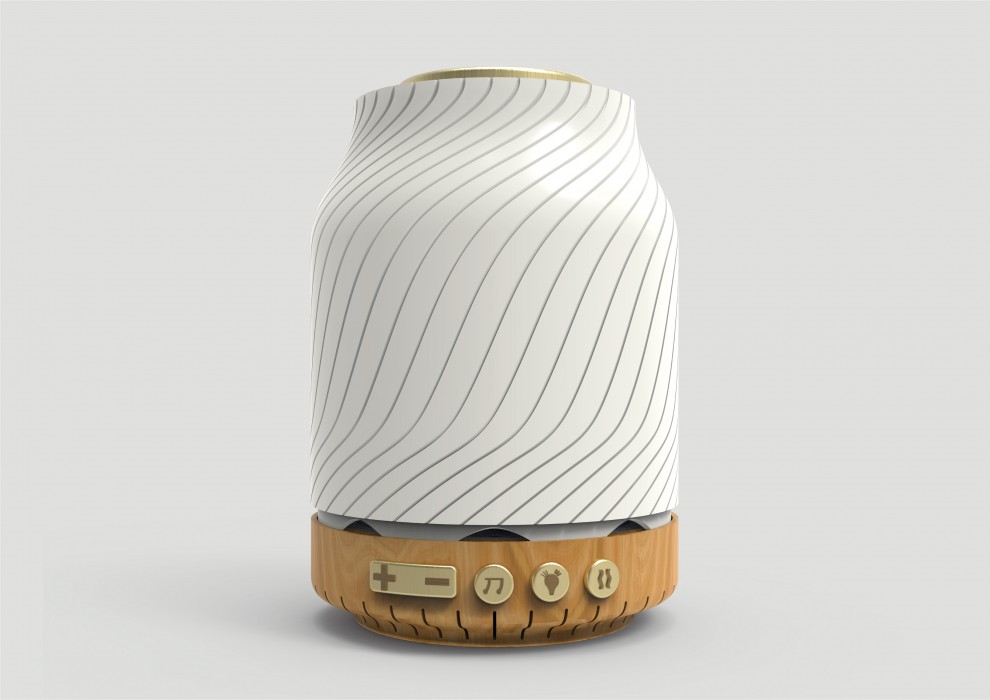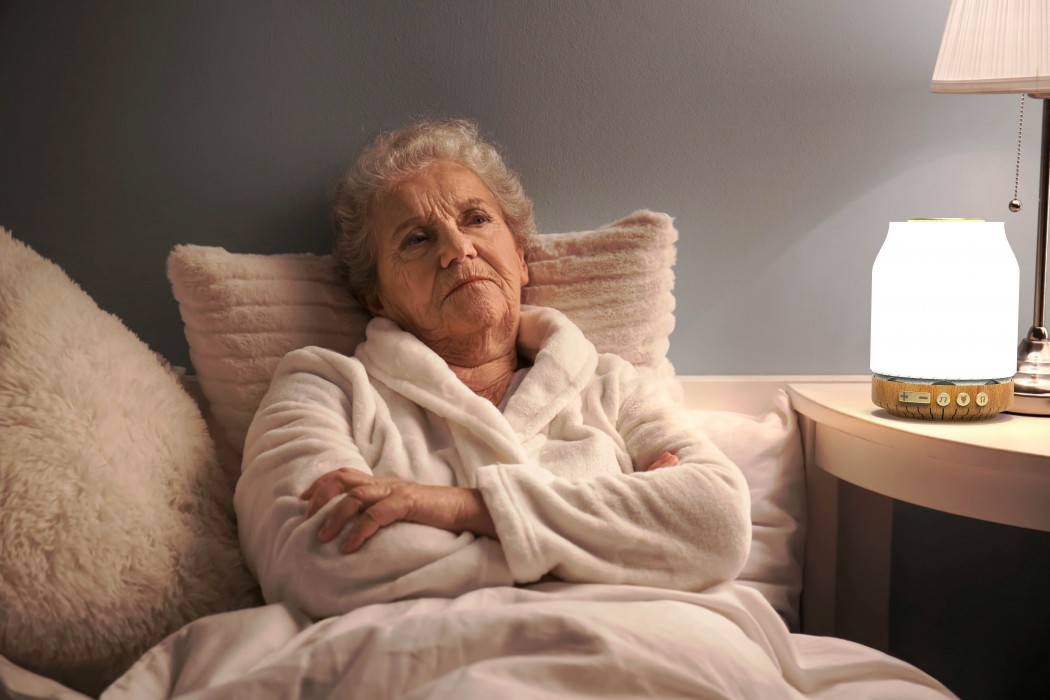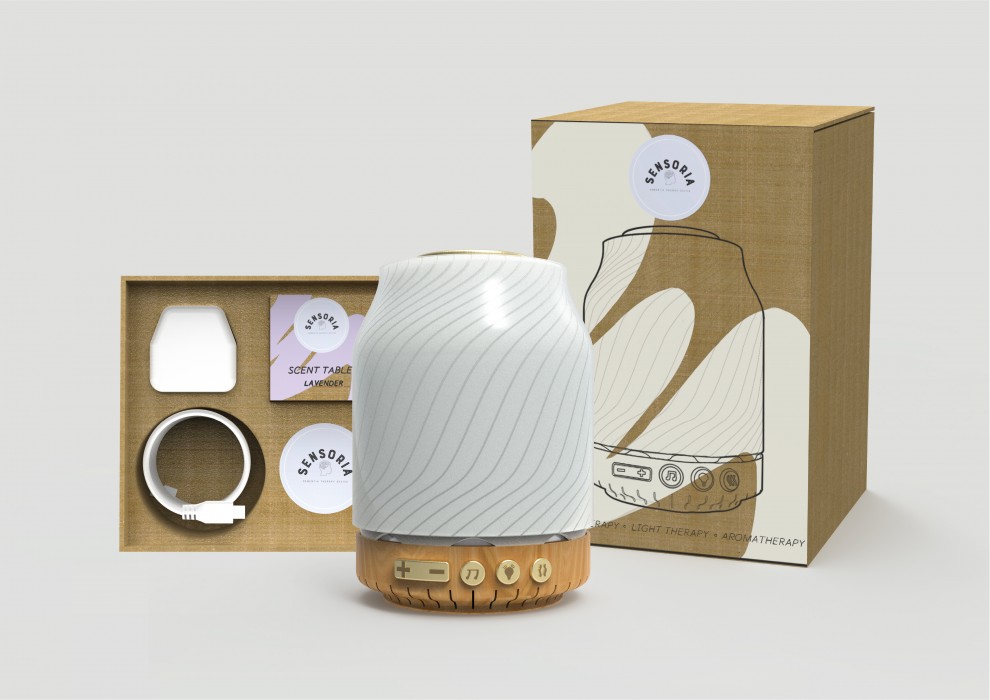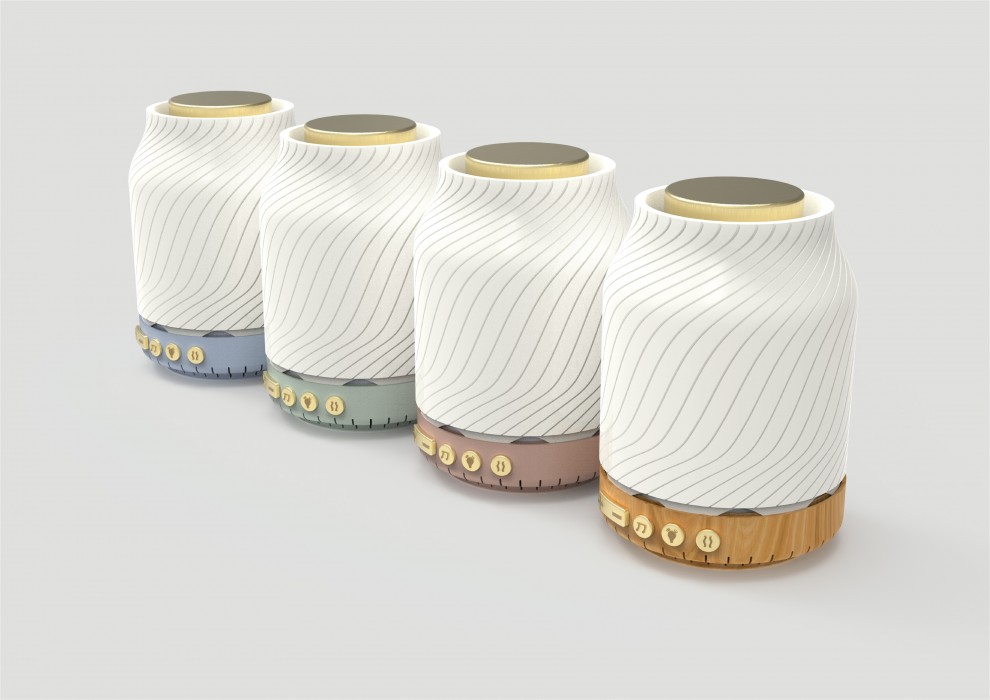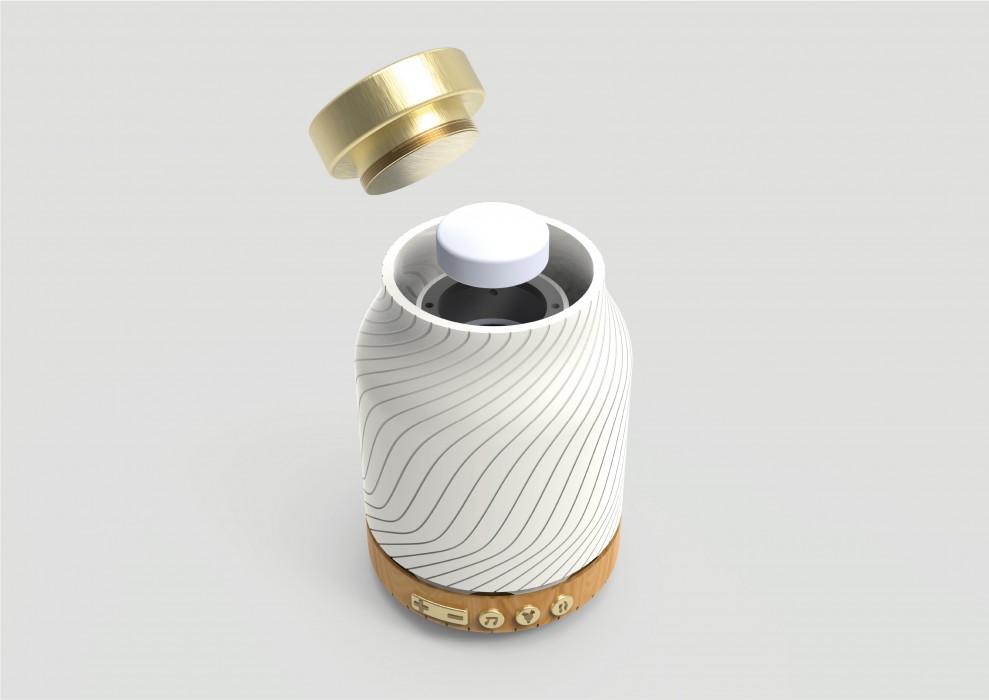 Sleep disturbances may affect up to 25% of people with mild-to-moderate dementia and 50% of people with severe dementia. Sensoria is a multi-functional therapy device that directly improves dementia symptoms by providing cognitive stimulation, relieving stress, and improving sleep all from the user's own home. To slow the consequences of early-stage dementia, the following three therapies were included. 
Aromatherapy has been proven to be effective in treating dementia symptoms. A scent tablet has been created to mimic the effects of essential oils but without the need for water. The tablets are available in several scents, each with its own set of benefits. Bright light therapy was introduced to aid with the progression of sleep disturbances. It establishes a feeling of routine for the user, gently waking them up and reminding them to go to sleep. Music therapy improves cognitive stimulation whilst also bringing joy to the user. The aim is to bring back memories and a sense of connection through the user's own music or music given through the app and voice messages from loved ones.
Sensoria may be controlled remotely by family members and carers via the accompanying app, allowing them to create a schedule for the user and track their daily usage. Due to the fragile nature of the porcelain body, an optional silicone sleeve was incorporated for the safety of the user and product.