The Purest Attraction Between All Things in the World — The Power of the Stars – Hope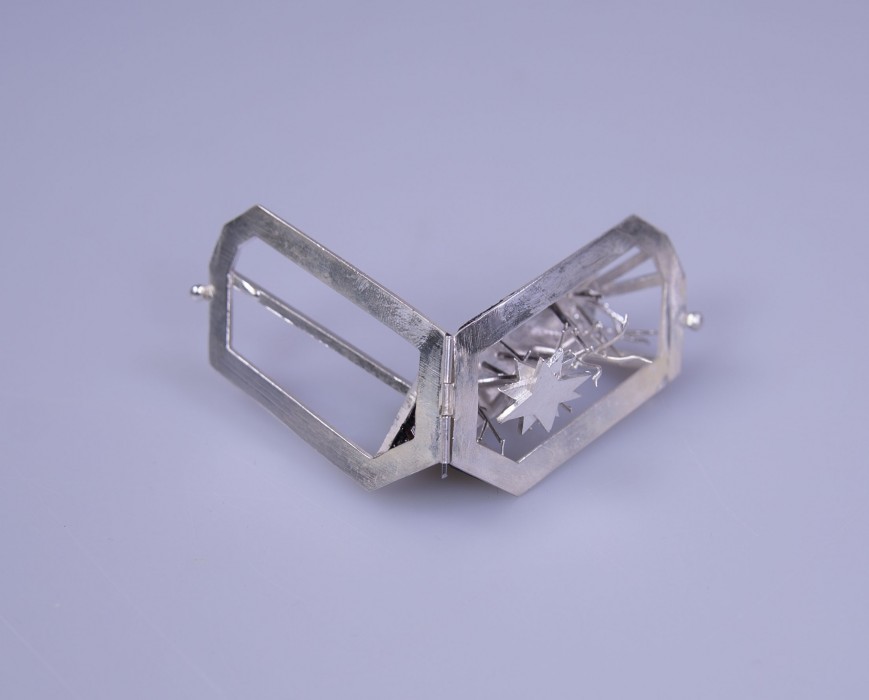 The Purest Attraction Between All Things in the World — The Power of the Stars – Hope
Wilde once said, "Living is the rarest thing in the world, most people just exist, that's all." So, what do people see as the definition of the term 'living'? Is the hope of life considered alive? But hope is too illusory. After all, it has no entity, because everyone's hope is different.
Xiaorui Wang's work shows a star representing hope, surrounded by trees like thorns within the heart of a shell with a broken door in which it aims to escape. This represents the hope to live a life of happiness and freedom.
In today's world, the pressure on people's lives is too big. We often look to find mistakes to correct in ourselves to become stronger individuals, but sometimes we forget to give ourselves encouragement. Grow from the thorn. Forget pruning. Don't be entangled by the memories of the past.
Her work reflects this feeling. The heart is suppressed by the cruel reality but is breaking through the pressure to freedom. Even though it is hurt by the thorns, hope breaks through the past to meet a better future.