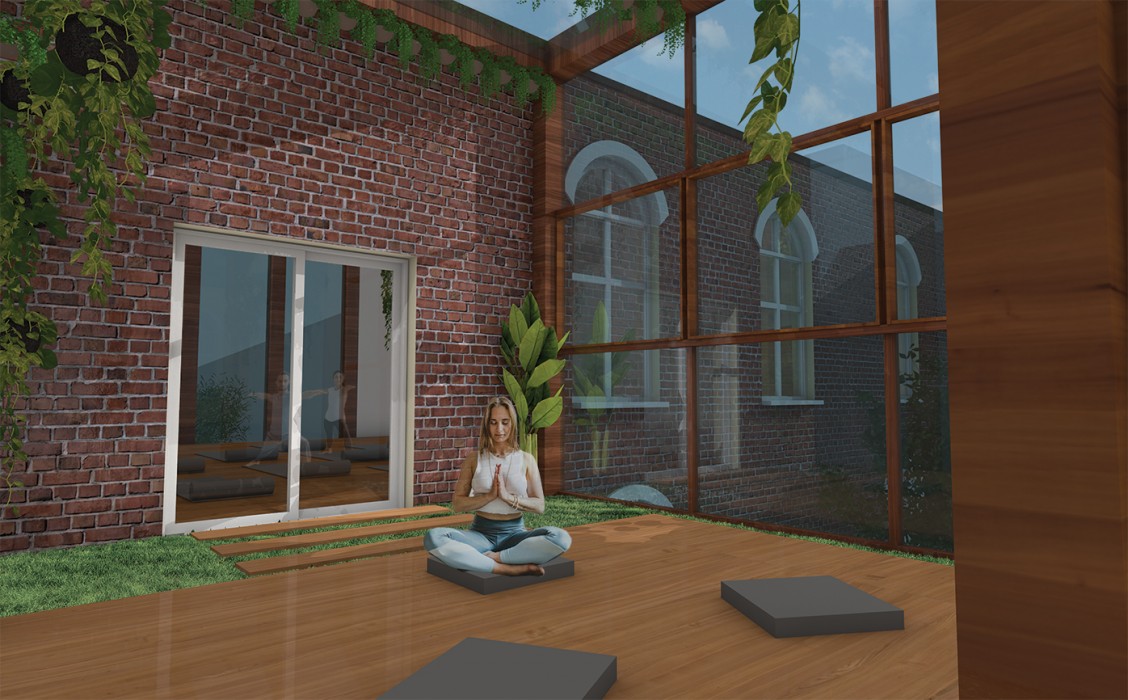 Laura Host has proposed a project of a leisure centre where mental health is improved as much as physical health, being nourished together to develop overall wellbeing. The leisure centre is called 'Suaka', which in Indonesian means sanctuary or haven and inspired by the Bali yoga houses. This facility accommodates a Yoga studio, counselling office, workshop space, and outdoor green area.
Each of these spaces has been created to allow work on health and wellbeing. The yoga studio is a space created to allow the work on physical health, the same way the counselling office enables members to work on their mental health. The workshop and the exterior green space are used by the members as a social area, in addition to being an education, presentation, and workshop space. This is incorporated into the facility to create a social community within a 'leisure centre' and adds to the members' overall wellbeing and encourages further growth.
The 'Suaka' leisure centre is created and designed for a target audience of both young and experienced professionals due to multiple researched factors. Suaka was designed to support Host's design research, where she gathered information about how different colours, lighting, and foliage influence psychology and create a certain atmosphere in a space.