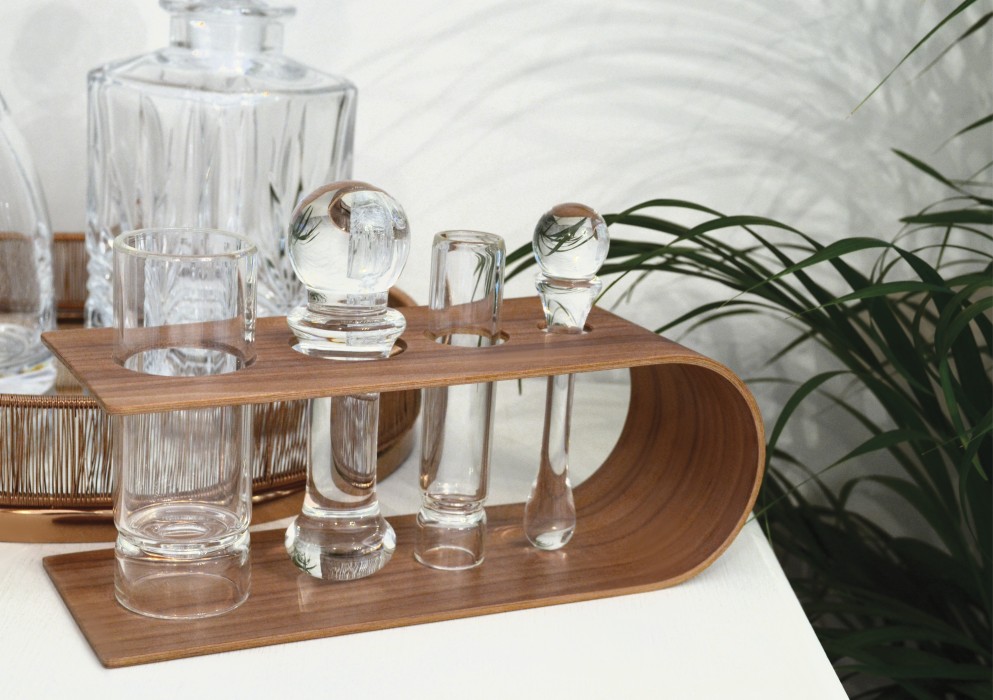 'Imperium' is a household product that aims to encourage heavy drinkers in the UK to slow down their bad habits with alcohol and help them track how much they are drinking. After the initial research phase of Abi Ridden's project, it was very clear to her that the UK constantly feels the need to drink and this is encouraged by adverts, peers and even families. However, studies have shown that middle-aged, middle-class audiences are more susceptible to developing Alcohol Use Disorder. This is because drinking becomes a regular occurrence in the evening, as a way to relax.
Targeting a domestic setting with Ridden's product was important as this is where most people struggle to control their intake and are influenced by TV adverts and their families. Therefore, by making an alcohol consumption control kit, which still meant that the UK could enjoy a drink in the evening, people could be more aware of what one unit of alcohol is and slow the amount of alcohol they are pouring and consuming down. Following alcohol macrotrends, it shows there is a new growing demand for having bar-like experiences in the home. Ridden saw this as an opportunity to develop a bar experience for the home and enforce good habits alongside the pleasure of extracting alcohol.
Imperium is a 6 piece luxury glass syringe kit, including 2 syringes, a walnut stand and a cork bung. Being made from glass, this proposes that the buyer is more gentle and interacts slower with the product. Furthermore, the suction of the syringes slows down the extraction rate of the alcohol, consequently slowing down the whole process of having a drink. Finally, 'Imperium' creates a constant reminder to control your drinking habits and raises awareness of the consequences if you don't.